Dog Training – Private Lessons
If our regular group training classes aren't convenient for your schedule or you think your dog would benefit from more one on one time with our certified dog trainers, our private training sessions might be perfect for your needs.
Whether your dog would benefit from basic obedience training, needs help with behavioral issues or would enjoy agility or pull cart training, our private training sessions are a great way to get the training your dog needs, while working perfectly with your schedule!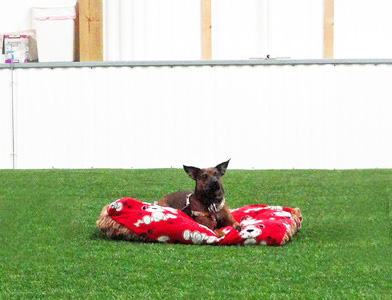 Our certified trainers can work with your dog, teaching the same fundamentals taught in our group classes.
Please contact us with questions or for more information on our private training. For inquiries related to dog or human aggression we are able to provide a referral to a specialized Trainer that can provide in-home training, so please email your request to [email protected] or call 717-397-0726.