Agility for Fun
Agility is an exciting and popular sport for dogs, and the agility that we offer is purely for fun, not for competition. Agility provides your dog with both physical and mental stimulation as he or she runs through an obstacle course, takes jumps and races through tunnels, climbs on the A-frame and much more! It's exciting and fun!
Every dog can benefit from Agility for Fun — it is a wonderful confidence-builder for shy or timid dogs, a good physical outlet for high-energy dogs, and a great way to exercise and have fun with your dog-reactive dog. Agility For Fun training is force-free and positive (clicker training is recommended) and it's a fun activity for both dog and owner!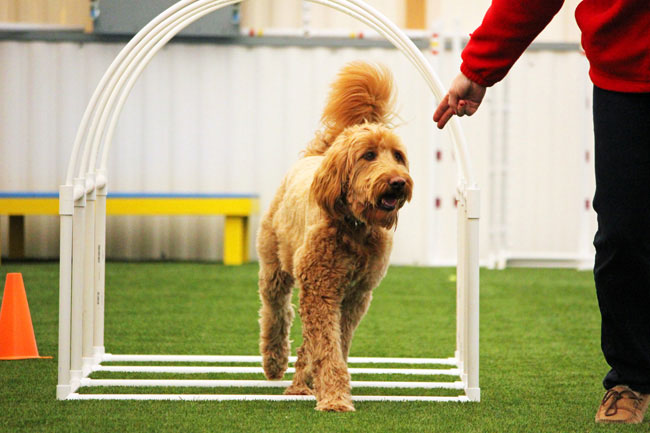 Featuring 3 levels of achievement, you and your dog will learn to perform basic agility obstacles together using positive reinforcement. 6-week class meets once per week.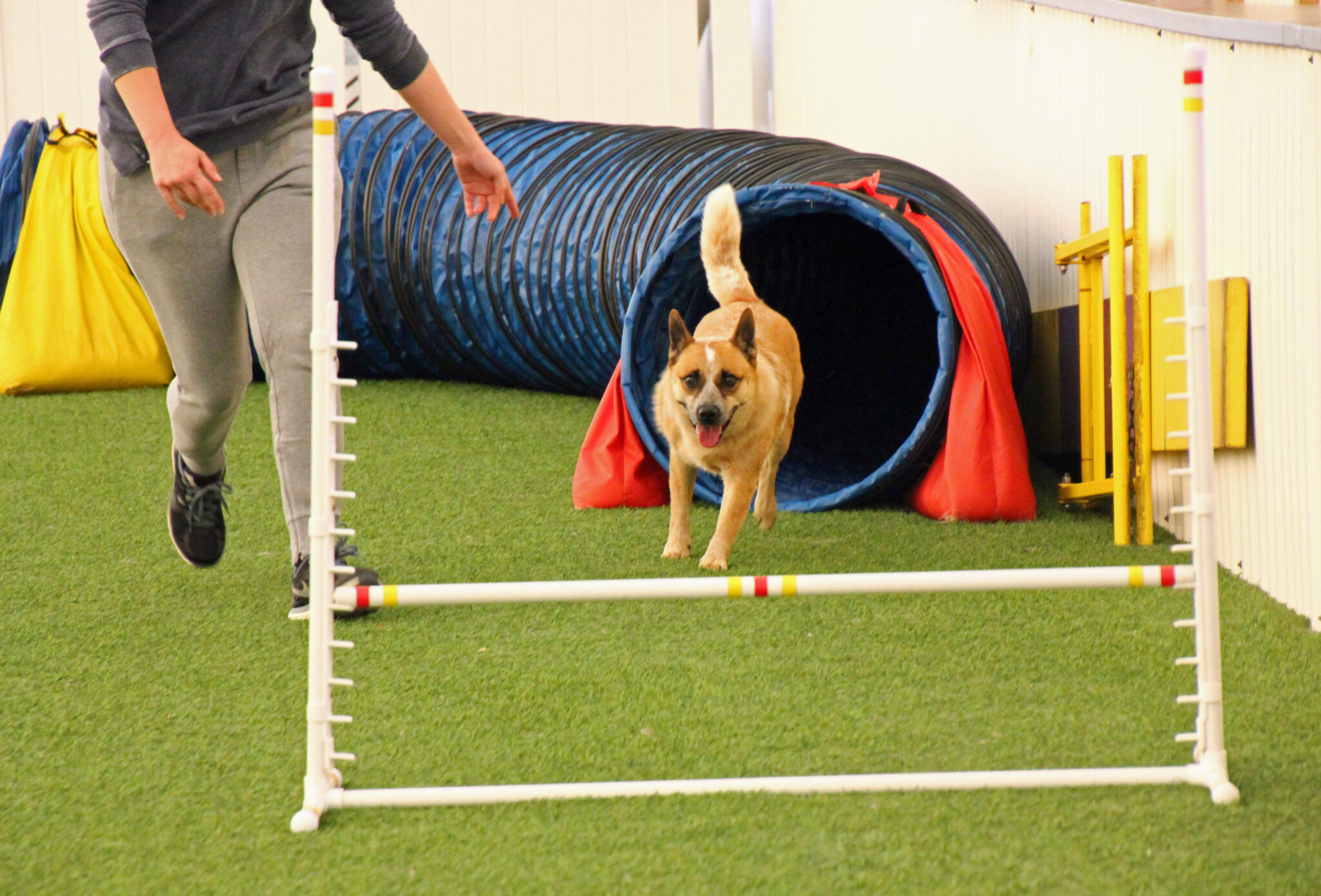 Building on the beginner agility class, you and your dog will move on to more challenging obstacles at levels I, II and III, while continuing your training from the beginner's level. 6-week class meets once per week.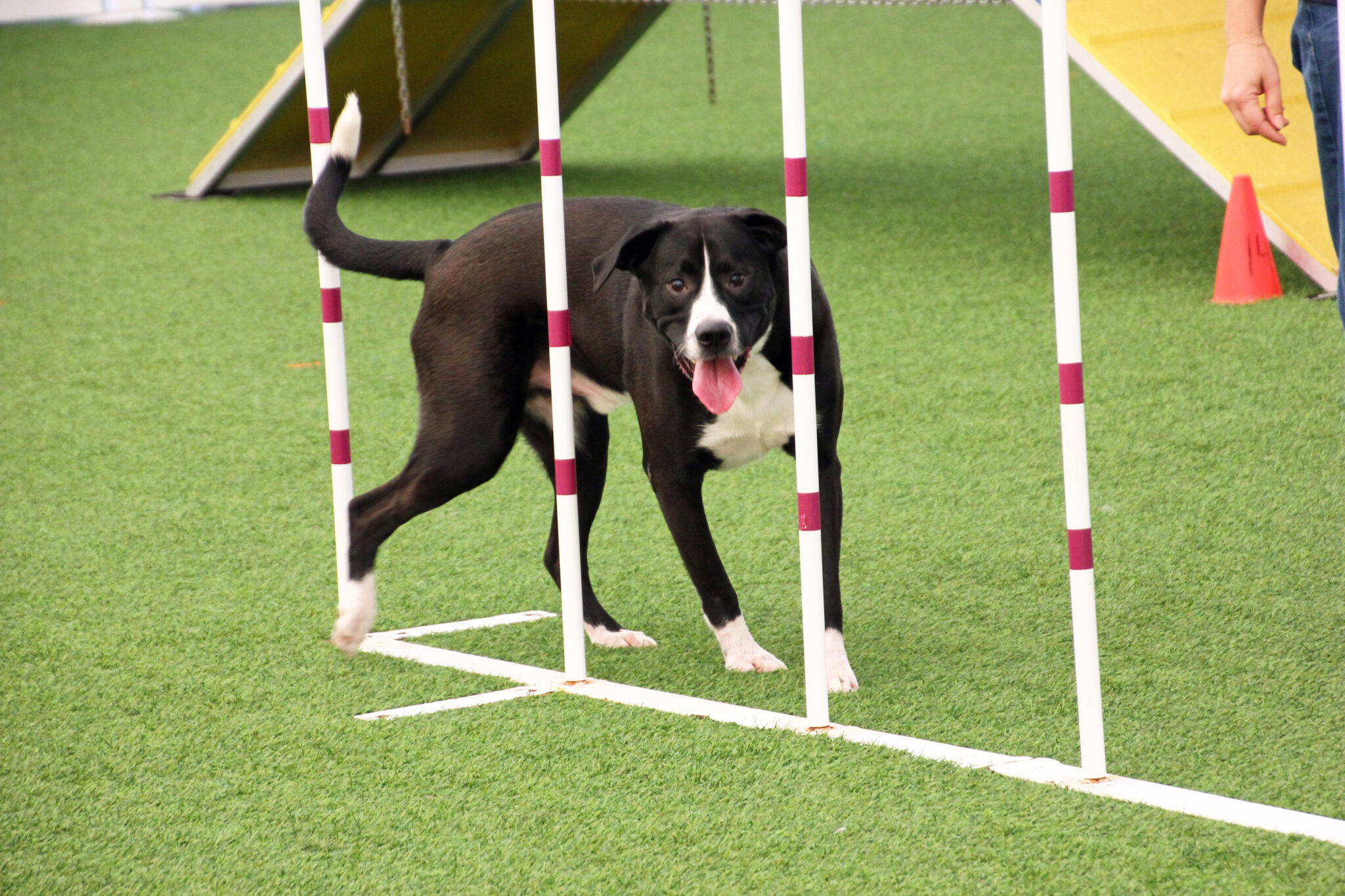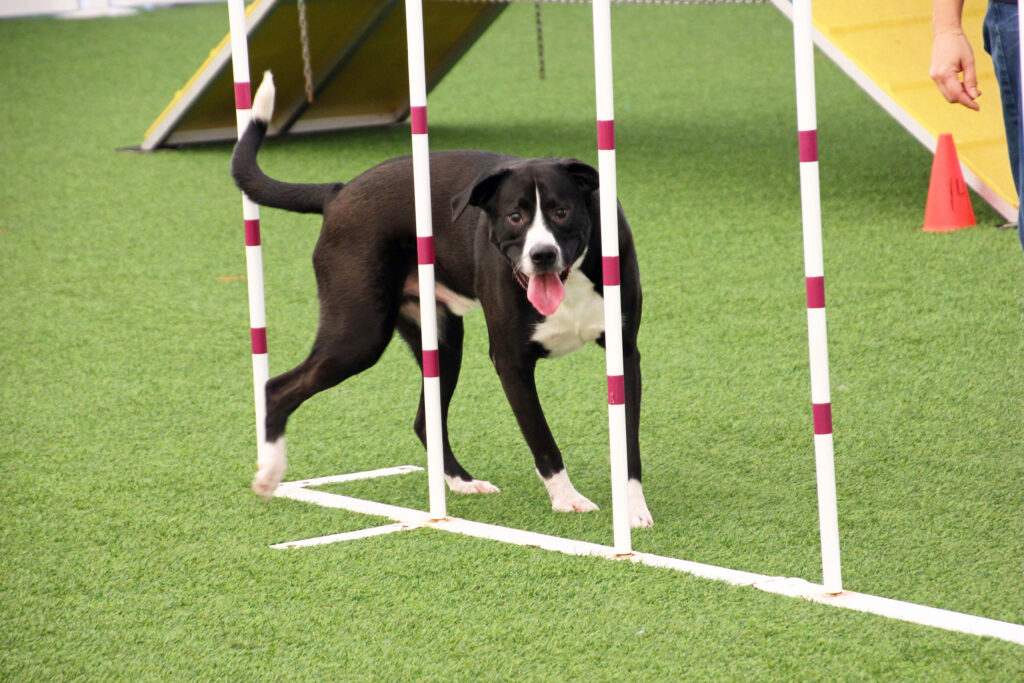 Featuring 1 level of achievement, our advanced agility class builds on the intermediate agility lessons, increasing the difficulty for even more challenging obstacles. 6-week class meets once per week.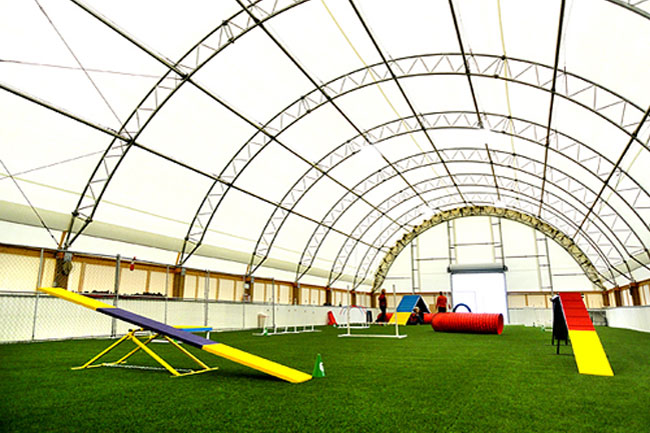 Can't make it to our group agility classes? Private, one on one agility training is also available to suit your needs and schedule.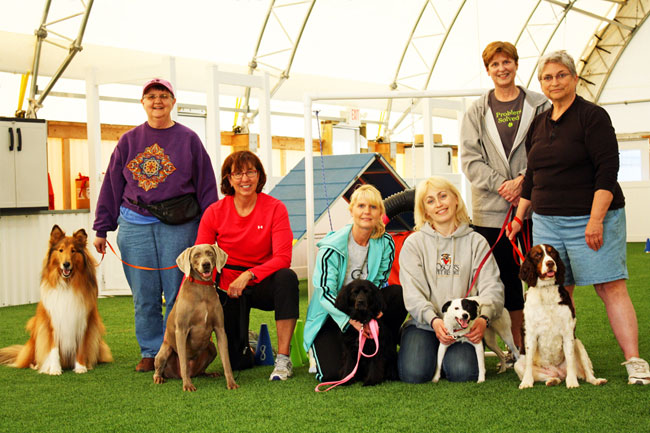 Advanced-level students are eligible to participate in our agility club that meets once per week for group sessions.